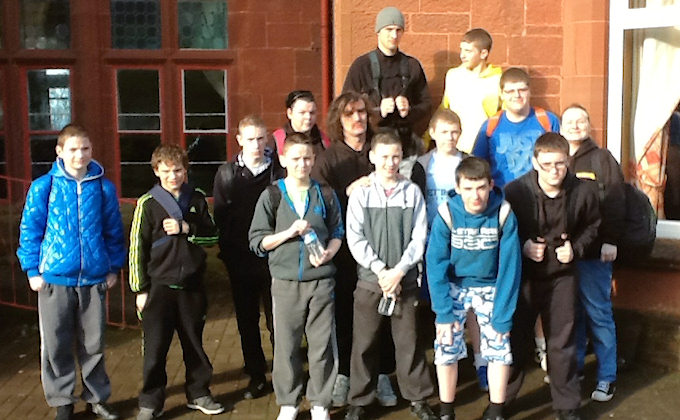 Links
PEEK Project
http://www.peekproject.org.uk/
PEEK works with children and young people aged 5-25 living in the East End of Glasgow and North of Glasgow.
Reidvale Youth 'n' Action Project
http://www.reidvaleyouthnaction.org.uk/
Providing advice, training courses, events and programs for young people in the East End and neighbourhood boundaries.

Urban Fox
http://www.urban-fox.org/
The Urban Fox Programme is a voluntary managed project, providing young people within the East End of Glasgow with a wide range of educational and diversionary activities.

Fuse Online
http://www.fuseonline.org.uk/
Drop in and Youth Cafe in Shettleston Glasgow offering a wide variety of activities and services for the whole community.

GEAAP
http://www.geaap.com/
A community based project covering Greater Easterhouse aiming to reduce the harm associated with the use and misuse of alcohol.

Active East
http://www.active-east.co.uk/
An exciting programme which aims to create a legacy from the 2014 Commonwealth Games for young people in the East of Glasgow by increasing levels of physical activity and building skills through volunteering.

FARE Scotland
http://www.fare-scotland.org/
A grassroots charity operating in Easterhouse established in response to the lack of support and opportunities in the community, especially for young people. Offering activities that improve people's aspirations, enhance people's standards of living, and tackle territorialism and related violence.

Playbusters
http://www.playbusters.org.uk/
Bringing families, children and the wider community together through a variety of activities and educational opportunities.

South Camlachie Youth Project
http://www.clubwebsite.co.uk/scyp
Based in Barrowfield in the East End of Glasgow. The project works with local young people from the ages of 8-25yrs in a variety of different ways.

Big Lottery Fund
http://www.biglotteryfund.org.uk/
Every year BIG gives out millions of pounds from the National Lottery to good causes. Our money goes to community groups and projects that improve health, education and the environment.

Voluntary Action Fund
http://www.voluntaryactionfund.org.uk/
Investing In Social Change and Community Action: The Voluntary Action Fund (VAF) is an independent grant-making body which invests in voluntary and community based organisations across Scotland.

Parkhead Nazarene
http://www.parkheadnazarene.org.uk/
Passionate About God, Passionate About People. Demonstrating God's love and compassion in Parkhead, in our homes, our workplaces and wherever else we spend our lives.

Parkhead Housing Association
http://www.parkheadha.org.uk/
Established in July 1977 and was one of Scotland's first community based Housing Associations.