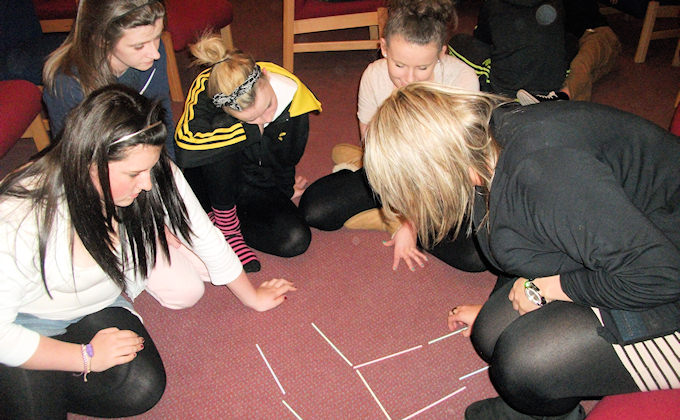 Club Work
Our youth clubs are for young people to drop in and say hello or take part in the activities we offer. These happen on Monday and Saturday evenings during school term time and are split into two sessions.
The first is for young people aged 8 to 11 and the second for those of secondary school age and up.
People from different areas come along so young might meet some familiar or new faces. We do try out different activities and are always happy to try new things at the suggestion of young people – within reason of course!
During non-school time we have a Seasonal programme of activities which give you the chance to try something completely new like Tubing at the ski slopes or an old favourite like a trip to the beach.
We do have an expectation of our club members and you have to be prepared to leave bad language and cheeky comments outside please and most importantly to enjoy yourselves.